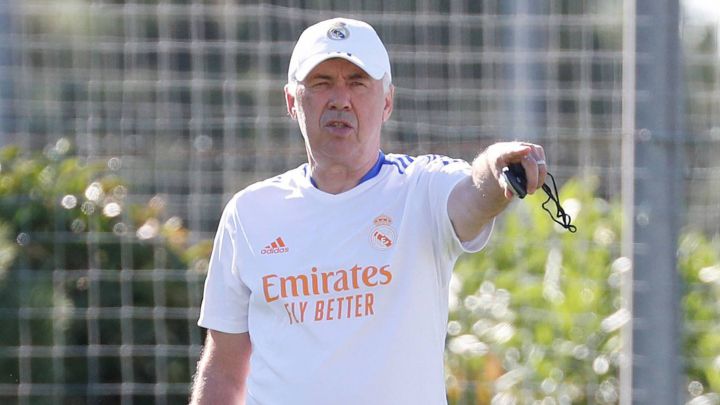 Real Madrid coach Carlo Ancelotti says his team would need to put up a fight to defeat Braga in their UEFA Champions League fixture on Wednesday, November 8 at the Santiago Bernabeu.
A win over Braga would guarantee qualification to the round of 16 for Los Blancos.
It is unclear whether midfield stalwart Jude Bellingham would be in the game due to his recent shoulder injury issue.
Speaking in the news conference ahead of the game, Ancelotti stressed that the squad would have to be fully concentrated from the beginning to the end of the encounter.
"It would be significant, at this stage of the season to wrap up the group stage in four games," realmadrid.com quoted Ancelotti as saying.
"We'll have to fight to win this game. We played well against Braga recently, both sides know each other well and we have to remember they're a good team who are coming to the Bernabeu looking to take points. We need to be at our best.
"Braga played very well against us in the first game. They showed their quality in the game. If we don't defend well, what happened to us in the last 30 minutes there will happen again. When we lowered our guard we thought the game was over and Braga took got back into the match. The defensive aspect is very important against a team like Braga.
"We don't concentrate on individuals. We look at team play and their organisation, both in attack and defence. Braga's forwards are fast players. They've got a forward who is tall and strong in the air. They play good football in general. We won't just have to play well, we'll have to do a lot more than that."
Real Madrid overcame Braga 2-1 in the first leg of the tie on October 24.
The Carlo Ancelotti led side are undefeated in their last eight Champions League home games.
They are first place in Group C of the 2023/24 Champions League with nine points after three games.
They are currently second place in Laliga with a total of 29 points after 12 games.