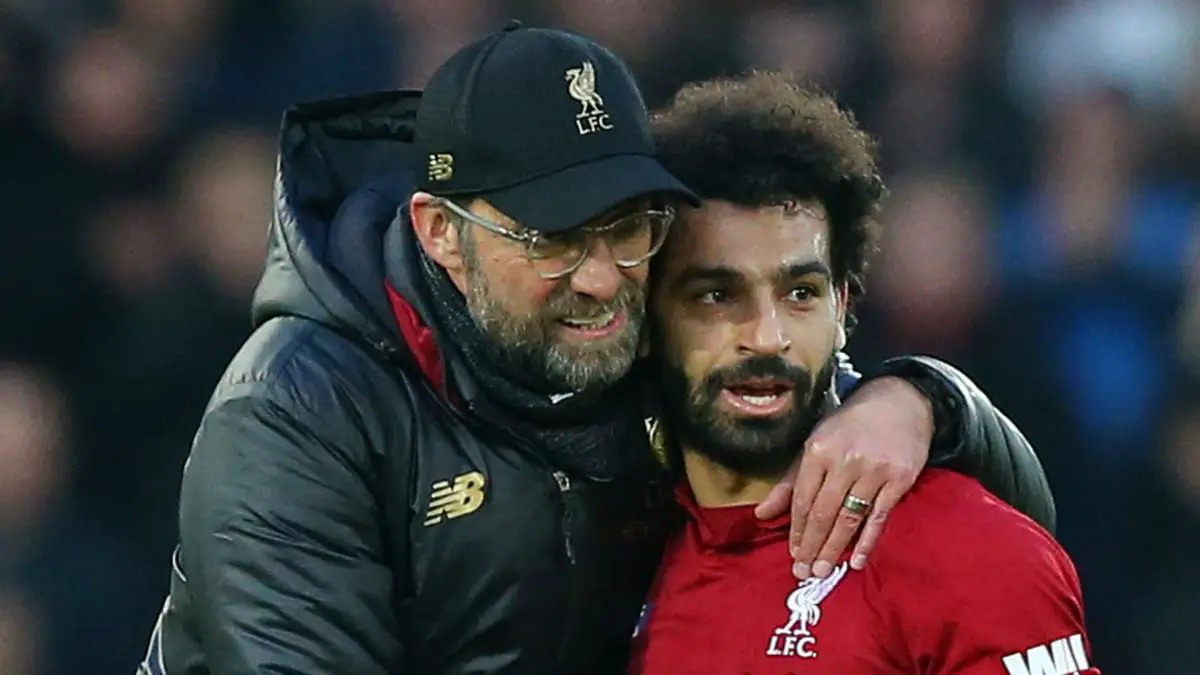 Liverpool boss Jurgen Klopp says he never doubted Mohamed Salah's commitment over the summer.
It's been claimed the Reds rejected a world record £215m offer from Al-Ittihad for the Egyptian great in August.
Klopp said today: "Mo Salah is here. He never told me he wanted to go and I didn't think a second about it.
"He is here and feels extremely well. He is in great shape on the pitch and he's in even better shape off the pitch, he's  really positive.  
Read Also: Lookman Vies For Atalanta Player Of The Month
"He enjoys the company with the boys and wants to maximise the potential."
Regarded as a quick, mobile, hard-working and tactical player, with good technique and an eye for goal, Salah is predominantly known for his speed, movement, clinical finishing, agility, dribbling skills, first touch, and ball control, as well as his ability to use both his pace and flair on the ball in order to beat opponents, and create scoring opportunities for himself or his teammates.
In recent years, Salah's playmaking has started to receive increased recognition; he racked up an impressive 25 assists across the 2021/22 and 2022/23 premier league seasons, compared to 33 assists across the four seasons prior to this.
A versatile forward, he primarily plays as a winger on the right flank, a position which allows him to cut into the centre onto his stronger left foot, and either shoot on goal or play quick exchanges with other players and make runs in behind the defence towards goal. He can also play in the centre behind the main striker as either an attacking midfielder or second striker.
The post Salah Has No Plan To Leave Liverpool –Klopp appeared first on Complete Sports.