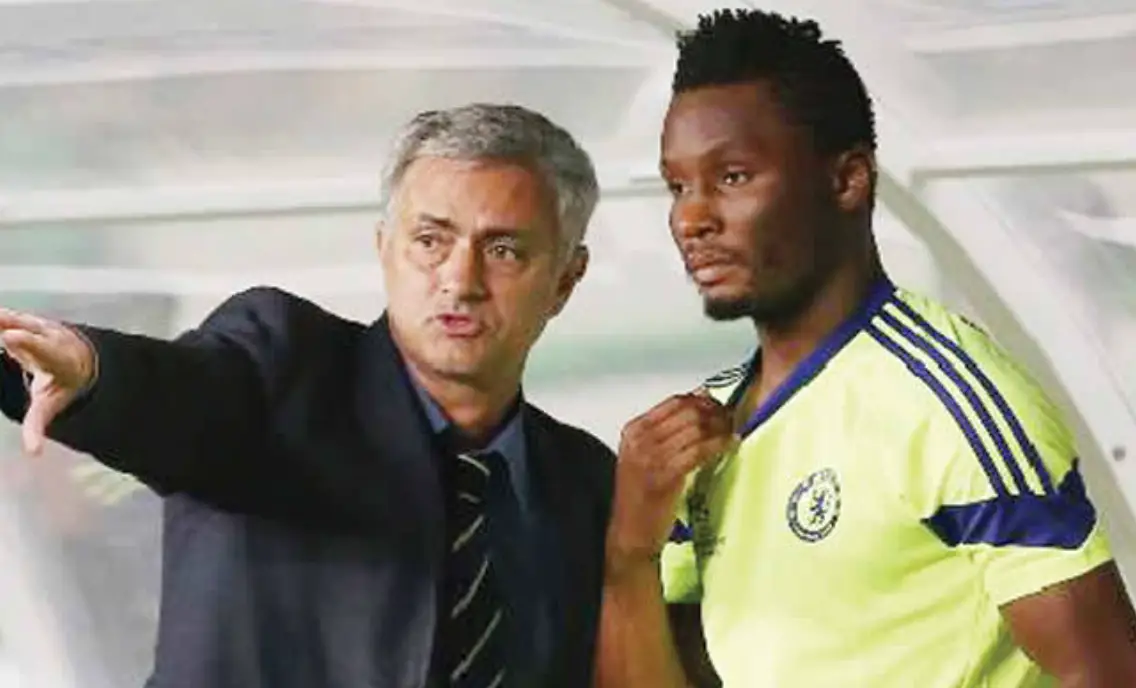 Former Super Eagles star John Mikel Obi has explained how he and his teammates always knew when a Chelsea manager was about to be sacked under then owner Roman Abramovich.
Mikel played for Chelsea from 2006 to 2017 and won laurels like the Premier League, FA Cup, League Cup, Champions League and Europa League.
Also, he played under lots of managers among which include Jose Mourinho, Filipe Scolari, Guus Hiddink, Andre Villas Boas, Carlo Ancelotti and Rafa Benitez.
Reflecting on former owner, Abramovich, Mikel described him as a wonderful person.
The 2013 AFCON also explained how the players at the club always knew when Abramovich is about to sack a manager.
Also Read: Ex-Tottenham Hotspur Manager Hails Aina's Versatility
"Amazing owner and a football man as well," Mikel said on talkSPORT. "A lot of people thought he was going to be the owner who throw money at the club and wasn't involve in the day to day activities. He wasn't at the club everyday but he knows what was going on everyday.
"He came to games, he was always coming to the dressing room especially the big games like the Champions League games he always comes into the dressing room after the game. He comes in to say things like 'sorry I know you guys did your best but next time we have to win'.
"He always wanted to win games, for him it was about winning games and the only thing with him is that when you see the helicopter flying around the training ground you know that the manager is going to be sacked so that's how we knew.
"I was there for almost 11 years we had our down side when we weren't performing well and the manager got sacked. But we always knew when it was going to happen, once we see Roman's helicopter around the training ground in the morning we know the manager is getting fired."
In June 2003, Abramovich became the owner of the companies that control Chelsea in West London. The previous owner of the club was Ken Bates, who later bought rivals Leeds United.
Chelsea immediately embarked on an ambitious programme of commercial development, with the aim of making it a worldwide brand at par with footballing dynasties such as Manchester United and Real Madrid, and also announced plans to build a new state-of-the-art training complex in Cobham, Surrey.
Since the takeover, the club has won 18 major trophies with 2010 providing the club's first ever league and FA Cup double.
This made Chelsea the most successful English trophy winning team during Abramovich's ownership, equal with Manchester United (who have also won 16 major trophies in the same time span).
The post How We Always Knew Abramovich Was About To Fire A Manager At Chelsea —Mikel Obi appeared first on Complete Sports.