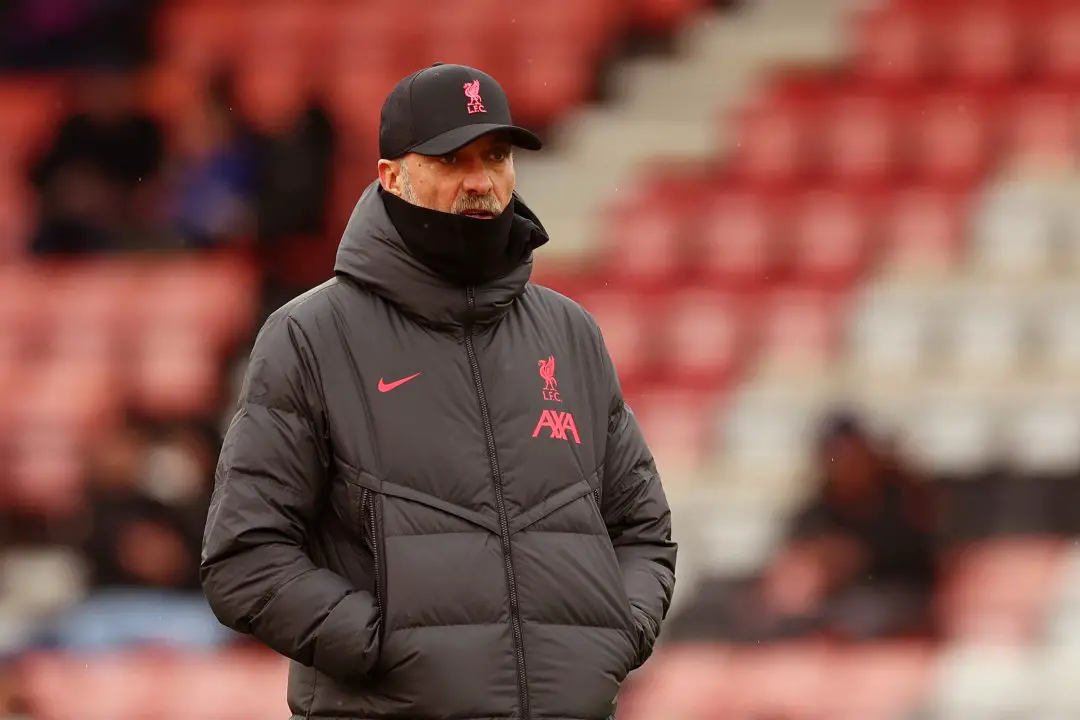 Liverpool coach Jurgen Klopp says his team played badly in their 3-2 defeat to Toulouse on Thursday, November 9 in France.
He conceded that the Reds deserved to lose with their lackadaisical display as they gave the ball away too easily.
An own goal by Cristian Caseres and a strike by Diogo Jota accounted by Liverpool's two goals.
While Aron Donnum, Thijs Dallinga and Frank Magri's goals gave Toulouse the win.
Speaking in the press conference, Klopp said it would have felt better in the table if his side got a point out of the encounter.  
Read Also: Rooney Blames Phones, Social Media Behind Decline In Leadership Qualities Among Players
"It was well deserved to lose because they won pretty much all the decisive challenges, battles," liverpoolfc.com quoted Klopp as saying.
"We have too many situations where we should have won the ball but we didn't . On top of that we gave the ball away easily at twice --one was a goal the other im not sure if it was an allowed or disallowed goal. Counter-attack, third goal, last line too deep. Defending wise it was just not good enough.
"When you concede three goals then you need to score a lot of goals to win it and obviously it nearly happened that we got a point here. That wouldn't have made the game better, but it would have felt better in the table. But that's it now so we have to accept it. As I said, well deserved."
This was Klopp's 450th match as Liverpool gaffer.
Liverpool have not yet qualified for the knockout stages of this season's Europa League.
Despite the defeat to Toulouse the Reds retain top spot in Group E in the Europa League with nine points after four games.
They are third in the Premiership with 24 points accrued in 11 top flight matches.
The post Europa League: Toulouse Deserved Victory Against Liverpool –Klopp appeared first on Complete Sports.