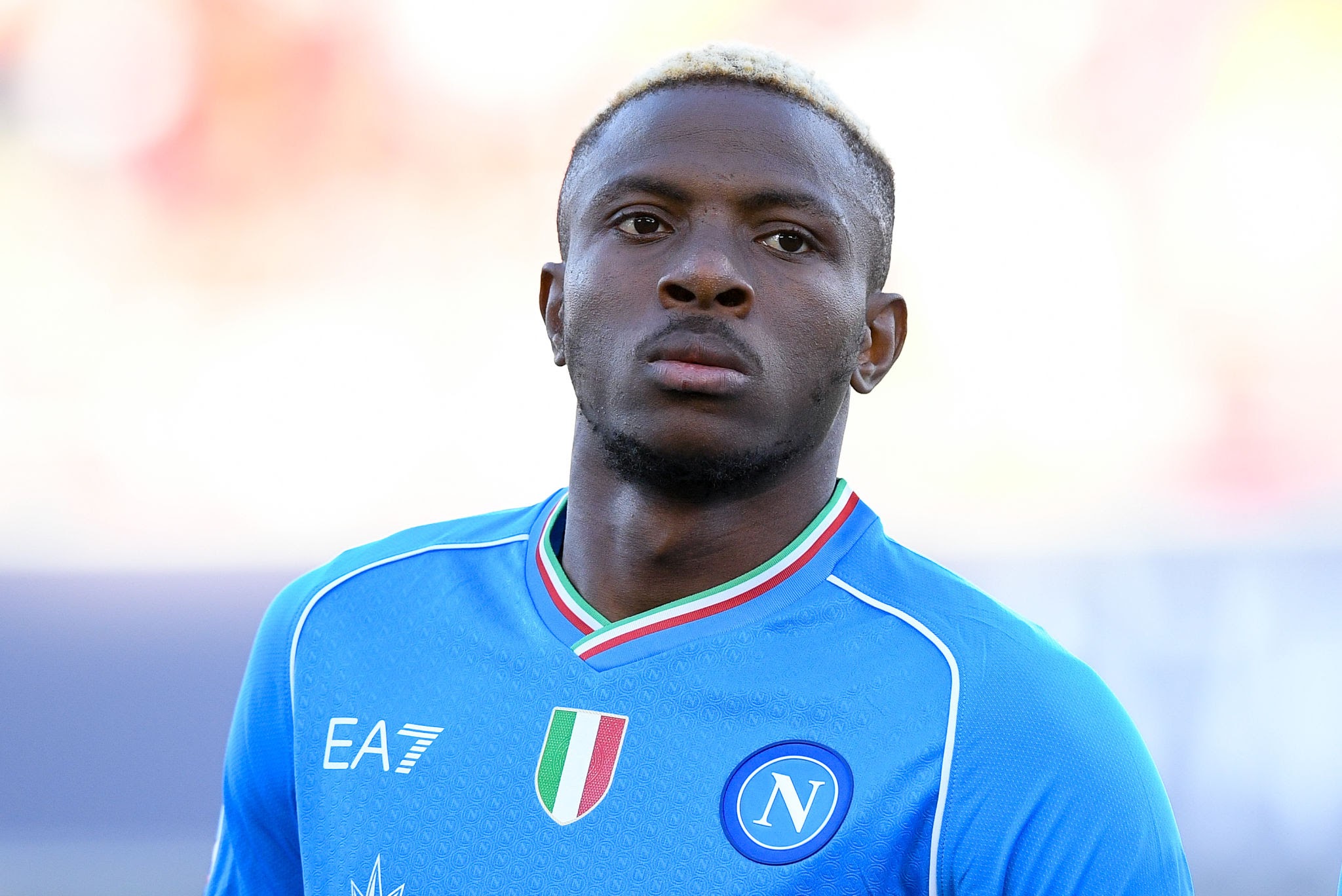 Nigeria's Minister of Sports Development, Senator John Owan Enoh, has extended his heartfelt congratulations to illustrious Nigerian football sensation, Victor Osimhen for his exceptional achievement in securing 8th place in the prestigious Ballon d'Or awards.
Victor Osimhen's extraordinary talents and hard work have made him the pride of Nigeria and a source of inspiration to aspiring footballers across the nation.
Senator John Enoh stated that Victor Osimhen's outstanding performance in the period under review and final Ballon d'Or awards position was a moment of pride for Nigeria. His journey from local grassroots to international stardom showcases the potential of Nigerian athletes.
Enoh added that Osimhen's achievement will serve as an inspiration to Nigerian youth and a reminder that with talent, hard work, and determination, they can excel on the world stage.
Also Read: 2026 WCQ: Peseiro Gets Chukwueze Boost Ahead Lesotho, Zimbabwe Games
"The Ballon d'Or, a world-renowned accolade, recognizes and celebrates the most outstanding football players across the globe. For Victor Osimhen to be ranked 8th among such elite company is a testament to his incredible dedication, skill, and determination," the Minister said.
"I applaud Victor Osimhen for achieving this remarkable feat and elevating the name of Nigeria on the global stage. His story resonates with the values of resilience and determination, and he has become a role model for many aspiring talents in Nigeria."
Osimhen, who currently plays for Napoli, one of Italy's top football clubs, has been a beacon of hope for young Nigerian athletes who aspire to make their mark in the world of football.
Monday's historic event means Osimhen became the first Nigerian to finish in the top 10 of the Ballon D'or. Last season, he became the first African to emerge top scorer in the Italian Serie A, as he fired Napoli to the Scudetto.
Senator Enoh has pledged his unwavering support to Osimhen and all Nigerian athletes, emphasizing the importance of investing in sports development at all levels. He has assured that his ministry will continue to work tirelessly to create an enabling environment for Nigerian sportsmen and sportswomen to flourish on the international stage.
The Honourable Minister further expressed his optimism for Osimhen's future.
"Victor's journey in football is far from over, and I believe he has the potential to achieve even greater heights in the coming years. We will continue to provide the necessary support to ensure that he and other athletes like him have the opportunity to reach their full potential. Next, we are backing him to win the CAF Men's best player award," Enoh stated.
"The entire nation celebrates Victor Osimhen's remarkable achievement and eagerly anticipates his continued success in the world of football. He is indeed the pride of Nigeria, and his story serves as a beacon of hope for aspiring athletes across the country."