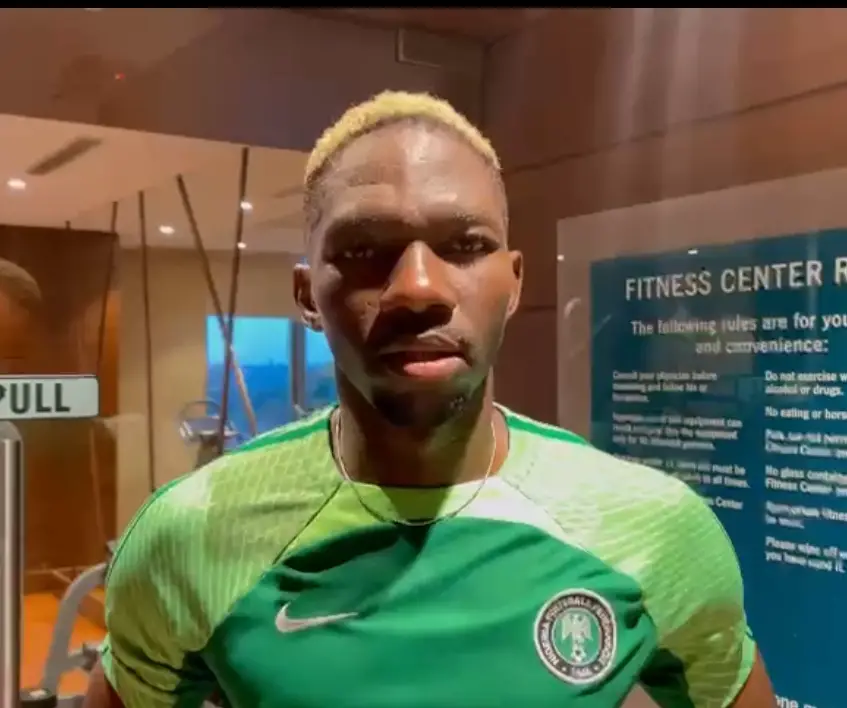 Kenneth Omeruo has given hints on how he and his Super Eagles teammates can defeat both Lesotho and Zimbabwe.
The Super Eagles will begin the 2026 FIFA World Cup qualifiers with a home game against Lesotho on Thursday.
On Sunday, they will travel to Rwanda for the matchday two clash with Zimbabwe.
Omeruo, who is already in Uyo ahead of Thursday's game labeled the doubleheader as a serious matter.
Also Read: 2026 WCQ: Super Eagles Ready For Lesotho Test, Won't Disappoint Nigerians Again — Collins
"We've played Lesotho and Zimbabwe in the past but the important thing is to stick to our game plan and take the game very serious because we have to win both games," he said in an interview on NFF TV.
"We are looking forward to it, it's an important one for us, we missed out at the last World Cup so this is a serious matter for us.
"We are here to do what we have to do to get the ticket for the next World Cup."
Omeruo has represented Nigeria at two World Cups in 2014 and 2018.
Speaking on the importance of playing at the tournament, especially for the young players in the Super Eagles, he said it is something they have to witness.
"It was my dream to play in the World Cup, the atmosphere is amazing, there's no other compared to it. For the young players it's something they have to witness.
"It is an amazing tournament, it's amazing to see Nigerians traveling all over the world to see us so I'm looking forward to another World Cup."
Meanwhile, the Super Eagles will be without Victor Osimhen, Wilfred Ndidi and Samuel Chukwueze due to injury.
However, Chukwueze made his return to the AC Milan's starting 11 and marking it with an assist in a 2-2 at Lecce.
The post 2026 WCQ: How We Can Overcome Lesotho, Zimbabwe Super Eagles Defender, Omeruo appeared first on Complete Sports.