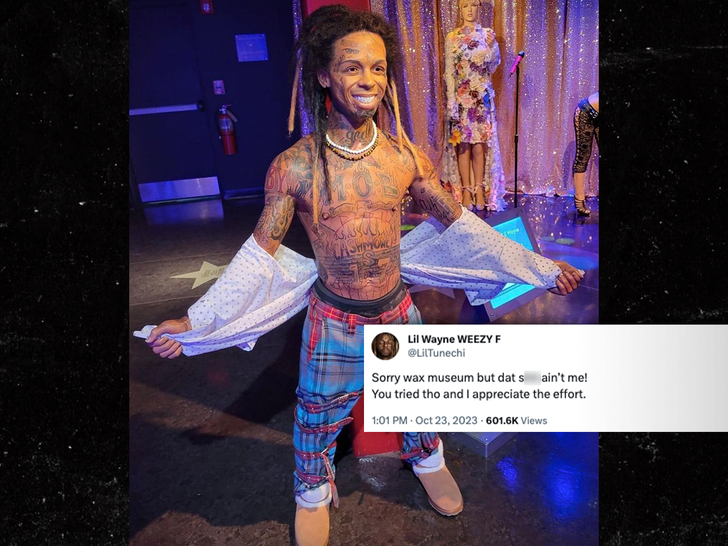 Rapper Lil Wayne has disapproved of his new wax figure placed at Hollywood Wax Museum in Pigeon Forge. The wax figure went viral on social media on Monday, October 23, with many recognizing the figure intended to resemble Wayne. The figurine nailed the details of Wayne's tattoos but couldn't really nail his face. Many thought it looked more like American rapper, Toosii with dreads than the Young Money boss.
Reacting to the wax figure, Lil Wayne tweeted; "Sorry wax museum but dat shit aint me! You tried tho and I appreciate the effort."
Many social media users have now suggested that wax figures should be left to the pros at Madame Tussauds at this point.